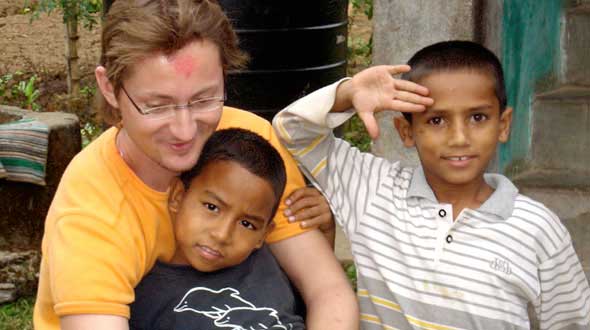 How can you help and be more involved?
This page has evolved from people asking how can they be involved, how they be of support or help? So we have gathered here some suggestions, some of which are initiatives by individuals who simply had an idea and went for it!
If you have a creative idea and this it should be included here, then let us know!
*** Due to the Earthquake Crisis at April 25th 2015 we have special needs of involment please contact Kira directly Here***
Read our website fully
Read our website and share it with your friends/family or link it to your own website.
Volunteer or come and visit in Nepal have a direct experience of what we are doing in Nepal and see how we operate.
sponsoring a child gives them the benefit of a better quality education and more options for the whole life.
We are adding more projects all the time – "adopt a project" allows you to feel that your donation has directly contributed to a specific project. You may even contribute in ways more than financial if you have resources or experience that can be of help. Perhaps come and help build a toilet for the sanitation program or plant a tree in the environment options!
Small or large amount – it all makes a difference to support the purchase of resources and other necessities to enable our projects.
Be creative and fundraise, build awareness doing something you love
(examples of what people have done – art exhibition; music/theatre concert; dedicate birthday gifts; theme dinner; Round the World tour sponsorship; public speaking)
Join a charity Trek in Nepal or organise your own group to come
Share with us your specific knowledge of simple technologies suitable in resource scarce environments. In particular solar/wind/hydro power technologies that are simple to build, install, use and maintain. And you may have other knowledge we don know about so inform us!
Be inspired and begin your own initiatives
Anywhere in the world or in your own home community! Our ultimate vision is about working hands-with-hands, many hands together building better futures - being a support to one another. You might find options right next door, or at your favourite holiday destination!