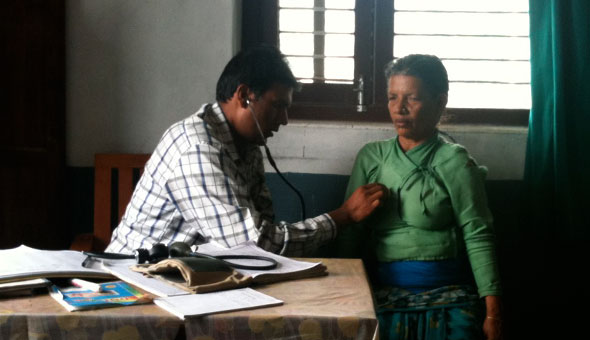 In March 2006 the village development committee of Kalika VC (a rural village in Nepal) approached Dipendra KC to seek support in developing health care in their district. Coincidentally, at the same time Dr. Peter Mayne from rural Australia contacted Kira Kay to explore supporting a health project in rural Nepal.
The result has been the building of a small community hospital facility in the Kalika village.The building provides for basic health care and hospital services and is also a community meeting place for health education - which is a primary goal of the Nepali local health service staff. This facility serves a local community of 60,000 people.
It is envisioned that this initiative can be replicated in other rural areas and can help expand the education of health care. We have gained valuable learning by working with the local community to identify local needs and how the village elders see the development of health care in their area. Currently we are working with 'Team Nepal' to build a Maternity wing and toilets to the hospital in Melamchi, in the Helambu region.
In conjunction with other NGOs in Nepal it may be possible to support a more integrative approach to Health Care in rural Nepal - an area that needs continual development from local, national and international sources to meet basic health care service. This is an ongoing development with long-term potential.
Additionally, we support and encourage volunteer health camps, especially in women's Health. The most recent one being in June 2011, in Helambu district.