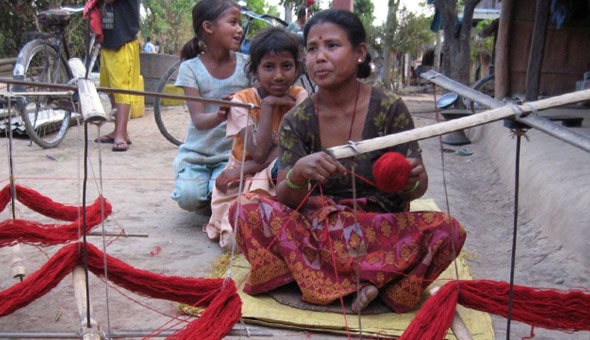 This page gives you the option of directly choosing a project to donate to. The Projects here range from small to large and change frequently as the need is met. Please contact us if you are interested in directly Funding one of our 'wishes'.
Our Current Fund Raising WISH LIST for 2018/2019
Year by year our project development has continued to evolve and grow and require ongoing support. We truly appreciate all contributions – small and large!!! If for example, 500 people gave €100/$100 we will be well on the way to achieving all our goals of this year!
(Detailed information about each of these projects can be obtained by emailing Kira Kay: contact Kira)
1. Bhaktapur Self-Sustaining Orphan Children Home (16 children & 2 mothers):
a) Our beloved cow died in the monsoon while giving birth – she not only provided healthy milk and dairy products for our home but also provided the important compost for our organic farming. The cost to replace her we require €1000 We have an update on our wish list, The cow has now been kindly donated by a lovely donor.
b) We also need to replace bed sheets and purchase winter jackets, pants, hats, gloves and shoes for our children and mothers. Estimated cost: €850
c) We have fully repaired our building after the damage of the earthquake plus painted inside – but we still require funds to paint the external walls of the building to make our Home truly feel "home" ☺. Estimated cost: €3500
2. Annapurna Self-Sustaining Orphan Children Home and organic farm (35 children & 6 mothers):
a) We need to establish a new water supply on our organic farmland and plan to dig a well to ensure safe healthy water. Estimated cost, including pump: €2500
b) Winter clothes – pants, jackets, hats, gloves and shoes – are needed for children and mothers Estimated cost: €1300 We have kindly been gifted a donation to cover our winter clothes costs.
c) We have taken in new children this year (under Nepal Child Welfare request) thus we have ongoing need of sponsorship for some of our children to help provide funding for their school and college needs - €650 yearly commitment.
d) We would love to secure two additional pieces of land to our Organic Farm Land that will be ideal for our Eco-Building project (see below #5) – this will make our "Annapurna Children Village" much easier to evolve and provide a more secure environment. Estimated cost: €35000
3. Our Microcredit project continues expanding:
a) We continue to implement our Skills Training program, in literacy (€450 for six months), weaving (€350 for 3months), sewing (€1100 for 6 months), new vegetable production (€150 for 2 week program), cooperative management & development (€250 for 1 week training) – for our micro-credit recipients, who wish to continue to develop their own capacity and ability to lift themselves out of the poverty cycle. We plan on 2-3 trainings for 2019.
b) Add to our microcredit loan fund – as we continue to reach more people in our microcredit outreach our need for additional funds to provide loans increases – these funds continue to circulate, as loans are repaid the funds are used again and again for future loans. Over the next 2 years we would like to add a further €5000 to our microcredit loan fund.
4. Earthquake resilient eco-building (bamboo & compressed earth bricks) efforts:
We are in the final design and planning stage of our next big building project. The buildings will house our children and mothers from our Annapurna Home on our organic farmland. Plus buildings for our women skills training center and teenage counselling space to continue our community outreach programs. We will require significant funding for this project beginning (we hope!) in mid 2019 so any tips for grants or introductions to helpful foundations/charities is welcomed. And right now we require €3500 to complete the design and engineering process and establish a boundary fence on the property.
For donating and depositing funds:
1. Direct to one of our bank accounts –
Best option for all EU countries to donate our German Bank Account
Account name: Hands with Hands e.V.
Bank: GLS Gemeinschaftsbank eG - address: Christstraße 9, 44789 Bochum, Germany
IBAN: DE46 4306 0967 1135 8729 00
BIC: GENODEM1GLS
(receipt for tax within EU available for donations made to this account, please include address & name in the transfer itself)
For direct deposit to one of projects in Nepal email Kira contact Kira directly for instructions
2. Make a PayPal deposit - 'send' funds to kira@handswithhands.com
(Best option for Non-EU countries to donate, including Australia, Canada, USA & UK)
Kira and our team of supporters are pro bono workers for HandswithHands and cover their extra expenses (e.g. for traveling) themselves and directly monitor the projects in the field. Therefore all funds go directly to the people of Nepal who are most in need, not to big organisations or government bodies which have potential for corruption. With this, 100% of donations arrive where they are most needed.